Frank L Ashley High School
Class Of 1957
In Memory
William Lewis Spencer Jr.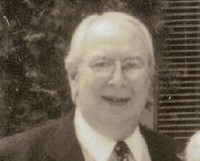 William Lewis Spencer Jr. Mr. Spencer, 70, of Charlotte, died Saturday, July 4, 2009, at Presbyterian Hospital from Pulmonary Fibrosis.
He was born January 28, 1939, in Gastonia, NC. He was a graduate of Frank L. Ashley High School in Gastonia, NC. He attended NC State University in Raleigh, NC and transferred to the University of North Carolina in Chapel Hill where he received his Bachelor of Arts degree. He began his career in photography working for Ennis Atkins Studio in Gastonia while in High School then worked for Ross Scroggs in the University Photo Lab at the UNC Chapel Hill. After graduation his first job was at Winthrop University in Rock Hill, SC in Public Relations. Throughout his 20 plus year career with United Way, Mr. Spencer held various positions from Charlotte to New Orleans with his final position in Savannah, GA as President. His calling to help with non-profit led him to accept a position back in Charlotte as President of the Foundation for the Carolinas which he held until his retirement in 1999. He was an active Rotarian and a dedicated member of St. Francis United Methodist Church.
Survivors include his beloved wife and best friend Patricia Mason Spencer; son, David Mason Spencer and his wife Shelley Howle Spencer; and his two granddaughters, Savannah Kaye and Ashley Camille. His elder son William Lewis Spencer, III preceded him in passing.
Funeral services in celebration of his life will be held 2:00 p.m., Wednesday, July 8, 2009, at St. Francis United Methodist Church with visitation with family and friends immediately following the service in the Church Pavilion. Interment will be private for the family at Forest Lawn East Cemetery.
In lieu of flowers, gifts may be made to Attn: Donor Services, United Way of Central Carolinas, 301 S. Brevard St., Charlotte, NC 28202 or to the William Spencer Fund at the Foundation for the Carolinas.
The family would like to thank all the doctors and staff at Presbyterian Hospital for the excellent care.
Arrangements are in the care of Heritage Funeral Home, Weddington/Matthews Chapel. An online guestbook is available at www.heritagefuneral.net.
Published in Charlotte Observer on 7/7/2009